Sentinel HL Emulator Product Details
VID / PID :
Vendor: 0x529 Product: 0x1 Device: 0x325
The Dongles Vendors:
Control Panel :
Sentinel HL Emulator
Features:
Protected Read / Write Memory: 112 Bytes to 4KB
Read Only Memory ( ROM ): 112 Bytes to 2KB
Dynamic Memory: 25 KB
Data Retention: At Least 10 Years
Licensable Modules: 0-2160
Colors: Blue, Purple, Green, Black
Compatible Sentinel HL Emulator :
Windows 7 x86 x64 bit
Windows Vista x86 x64 bit
Windows 8 x86 x64 bit
Windows Vista x86 – x64 Bit
Windows 10 x86 – x64 Bit
Windows Server 2000
Windows Server 2003
Windows Server 2008
Windows Server 2012
Windows Server 2016
Windows Server 2019
Sentinel HL Emulator Functions:
Our Sentinel HL are fully digitally signed, so they can be easily installed on 64-bit systems without test mode.

Hardware Clone / Duplicate is Possible.

It is compatible with the latest version drivers.

If your Dongle has Time Restriction, we can remove it.

We can add features that are not defined in your Dongle.

Our emulators work on virtual pc. In this way, you can install it on your remote server.

Models :
Sentinel HL BASIC, Sentinel HL PRO, Sentinel HL Max, Sentinel HL TIME, Sentinel HL NET, Sentinel HL Max Micro.
What I Need for Sentinel HL Dongle Emulator ?
How Make Sentinel HL Dongle Dump
Download Sentinel HL Dumper
Unpack SRM-DUMPER.zip and run SRM-DUMPER.exe

Make sure your sentinel dongle is plugged in.

Press DUMP
When it is over, 00_xxxxx_dump folder will be created in the unpacked folder. Make zip and Send me please.

This process is the First Step. then some special operations may be required. We will guide you.
Sentinel HL Emulator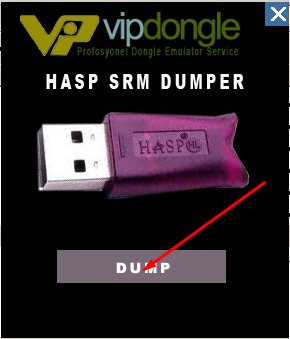 #Sentinel HL #Safenet Hasp SRM #Max #Pro #Emulator #Clone #Crack #Dulicate #Copy #Sender #Driver #Download #ByPass #Recovery #Dumper #Virtual Dongle Sentinel HL Emulator